Whether requiring standard off-the-shelf components, custom components, or complex sub-assemblies, PMR's team will assist you in identifying and providing technical solutions for your project, and will exceed your support expectations through the life of the program.
Advanced Interconnections is recognized as a leading designer and manufacturer of innovative, technologically advanced interconnect solutions
• Standard and Custom Pin & Socket Interconnect Solutions
• BGA Socketing Systems
• Board-to-Board Connectors
• IC Sockets and Adapters
• Package Conversion Adapters
• Removable Terminal Carriers
• Terminals and Test Jacks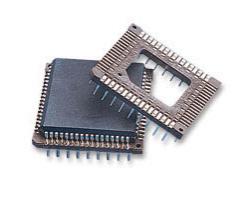 Cincon Electronics Co., Ltd. is a global supplier of switch mode power conversion products to the communications, computer, industrial, medical, consumer and lighting markets. They design and manufacture industry standard, RoHS compliant, DC-DC converters, AC-DC power supplies and LED power supplies.
Current offerings comprise over 3000 standard products including single & multiple output DC-DC converters from 1W to 750W , single & multiple output AC adapters from 5W to 150 W, open frame AC-DC power supplies from 5W to 700W and LED power supplies from 15W to 150W.
• DC/DC Converters
• High Power Densities
• 2:1 and 4:1 Inputs
• Single, dual & triple output
• Power levels from 1W to 600W
• AC/DC Power Supplies
• 5W to 1600W
• Universal Input, 85-264 VAC
• Open frame, encapsulated DIN rail
• PCB Mountable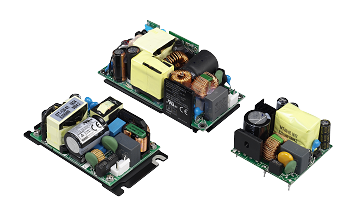 World Class Provider of interconnect solutions for over 25 years and industry leader in filtered and sealed connectors
• Board to Board Interconnect Featuring DIN41617, Compact PCI and ATCA Interconnect
• Standard, High Density and Combo D-Subs with Water Sealed or Filtered features.
• IPC67 Industrial Ethernet RJ45 and USB Connectors in plastic, metalized plastic or full metal shells
• Sensor Actor Line (SAL) in M12, M8, and 7/8″
• A complete line of Hoods, Backshells, and Accessories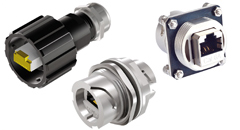 Electrocube is one of the most respected design manufacturers of passive electrical component products for a wide range of standard and custom applications – from aerospace and audio to elevators and heavy equipment – as a capacitor supplier, resistor-capacitor distributor, and more.
• High Temperature Film Capacitors
• Audio-optimized Film Capacitors
• Bishop Electronics film capacitors
• Resistor Capacitor Networks, RC circuit, RC filter
• Custom EMI Filters, Custom RFI Filters
• High Frequency Transformers
• Aluminum or Copper Foil, CTs, TRUs for aerospace industry
Hantronix provides LCD display solutions to a diverse customer base in the industrial, medical, and consumer products market. They offer a wide range of standard and full custom LCD displays.
• TFT displays-  provide high contrast, high bright optical characteristic with and without touch panel. Resolution ranges from QVGA to XGA. Can be customized with performance enhancements like ultra-bright 1300 nit backlights and Optically Bonded anti-reflective overlays for sunlight readability
• Passive matrix OLED- high color saturation coupled with the high contrast and low power allows this technology to fit well into any market including battery operated consumer products.
• Graphic Modules- passive matrix STN, FSTN, and CSTN graphic displays in a wide range of sizes and resolutions with and without touch panels. Their selection includes a broad spectrum of LCD color combinations, backlights, and industrial specified reflective, transmissive and transflective polarizers.
• Character Modules-  low cost TN, STN, FSTN, character displays are available from 8×1 to 40×4 formats. Semi-custom and full custom alphanumeric designs tailored for a broad range of applications and markets including industrial, medical and consumer.
• Custom Glass- intricate design and production of custom glass LCD panels
Integra Enclosures manufactures NEMA-rated enclosures for a variety of applications where sensitive electronics and components need protection from the elements. Integra has become a market leader by providing products that protect in the harshest of environments by utilizing the latest technologies, materials and designs.
StrongBox is a leader in Stainless Steel and Aluminum Enclosures for the irrigation and electrical distribution markets. StrongBox specializes in service pedestals, backflow and pump enclosures, and cabinets for DOT applications. Strongbox cabinets are designed for demanding NEMA 3R, 3SX, and 4X applications.